One-Day Trip of Experiencing Farm Life in Qingpu District 2018-06-23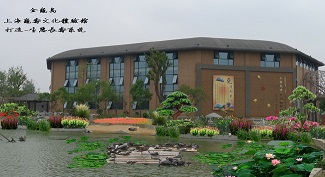 Depart from the downtown of Shanghai at 8:00 a.m. to visit Jingui Island on Dianshan Lake and see the natural waterscape, ancient trees with one hundred years of history, potted plants and artificial hills on the island. Have lunch on the island and taste farm dishes in the Shanghai Expo Farm. After lunch, take a stroll on the sightseeing path and enjoy the beautiful landscape of Dianshan Lake. Then visit Zhujiajiao and tour in this ancient town to feel authentic natural landscape in the afternoon. And go back to the downtown of Shanghai.
Jingui Island
Jingui Island Fishing Village, situated beside the Dianshan Lake, neighbors to Shanghai Grand View Garden in the north, Dream Shanghai (under construction) in the south and Jinze Ancient Town in the west. The village has convenient traffic, located on Huqingping Highway, at the exit to Jinze Town on G50 Expressway, and covers an area of 400 mu, including 60 mu of land, 80 mu of fishing pond and 260 mu of water surface. Visitors would see beautiful natural landscape on the island, including waterscape, ancient trees, grotesque stones and wooden carvings and have a relaxing day. In 2006, Li Hongmin, a private enterprise owner from Xujing Town of Qingpu District, was attracted by the beautiful landscape on the island. He made an investment of 37 million yuan and renovated this place into a scenic spot of agriculture in new countryside.
Address: No. 1, Yanglandang Road, Jianguo Village, Jinze Town, Qingpu District, Shanghai
Tel.: 021-5926007